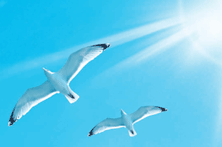 ---
The establishment of a joint provident fund scheme is non-mandatory. It is set up voluntarily by employers and joined voluntarily by employees. Below are the steps on how employers can set up a joint provident fund scheme:
The employer will need to complete and sign the relative forms provided by FSS; whilst Employer Application Form, Establishment Contract and Service Agreement have to be signed with the fund management entity accordingly. Besides, Business Registration Certificate, M/1 New Registration/Amendment Form or M/8 Tax Demand Note and other documents specified by the FSS have to be submitted to the fund management entity as well;

From the date of receipt of all the required documents, the FSS shall make a decision within 60 days;

The joint provident fund scheme shall come into effect on the first day of the following month after the FSS's authorization is obtained.
---
Below are details for employees to participate in the joint provident fund scheme:
Completed Employee Application Form, with the ID copy, to be submitted to the fund management entity via the employer;

Contributions shall commence in the following month immediately after the submission of the Employee Application Form.
If you are interested in joining the Joint Provident Fund Scheme, please contact us at 2870 0883 or the Pension Fund Hotline at 2870 0882/2870 0889 for further information.
Or you may click here to leave your company name, contact person, email and phone number so that we can come back to you as soon as possible.
---